Attic Converstions
With our Attic Conversion services, we can help you get the most out of your attic. We are based in blanchardstown which allows us to serve the whole of Dublin and surrounding counties.
Attic conversions are great and can be used for adding an extra bedroom, a home gym, a movie theatre room, a study room, an office space or just a relaxing space.
Check out our video of a recent home and attic conversion project.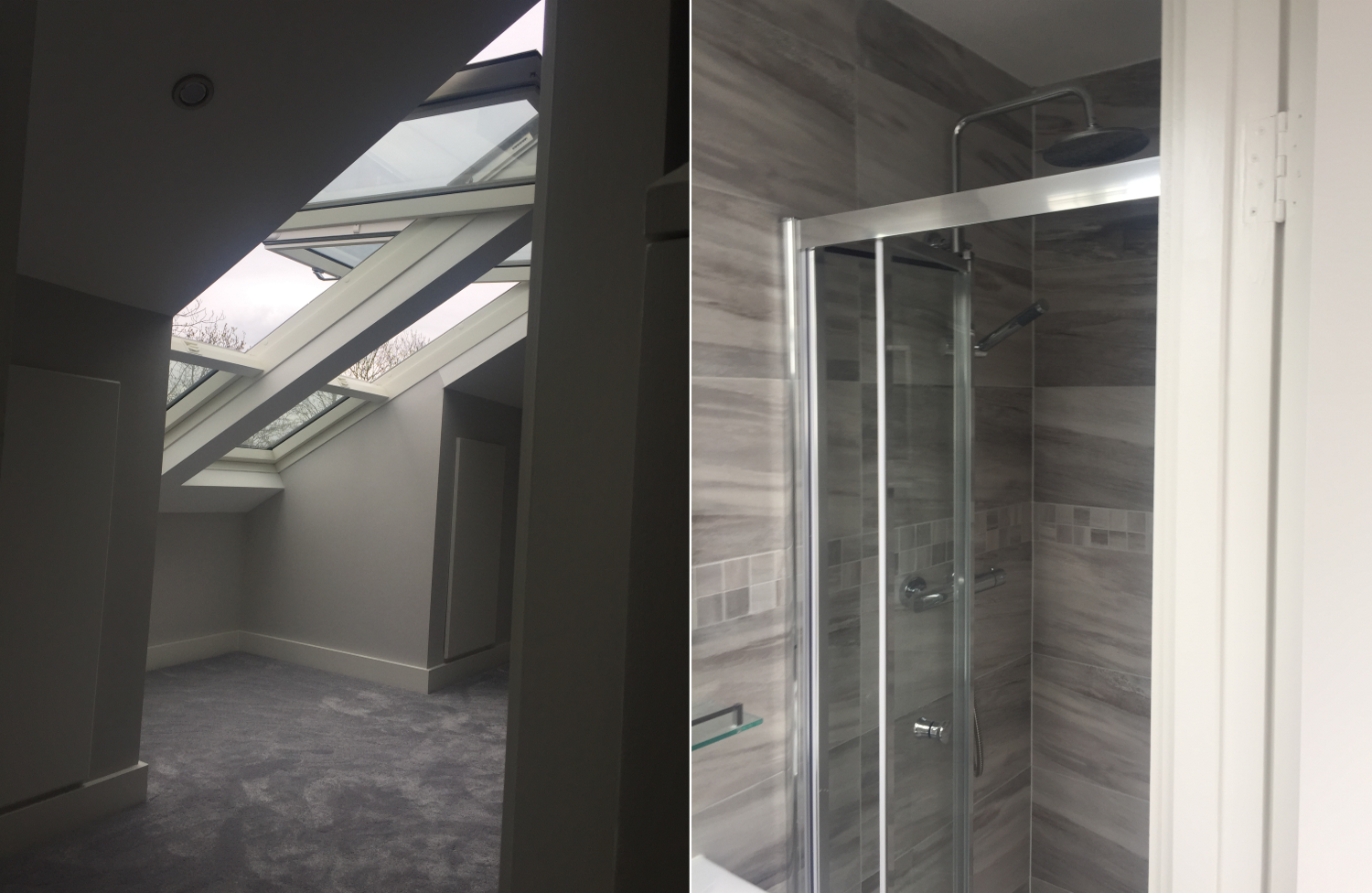 Check out our videos of some of our recent Attic Conversion project
About our Attic Converstion
Having work done on your attic can add value to your home, whether it be a full attic conversion with an en-suite bathroom or just an attic stairs and flooring. We can also help you to upgrade your current attic with an en-suite bathroom, attic stairs or just adding better insulation.

If you would like to chat about your attic conversion ideas, call us on 087 615 9429 or send us a message here. We are always more than happy to guide people through their attic conversion options.
Attic Insulation
Attic insulation is one of the most important things you can do for both adding value to your home and saving money. A good attic insulation will stop heat from escaping and will also reduce your fuel costs year after year. Having a home with an energy rating of A+ or higher can increase a home's sale price by 10%.
For more information on your attic insulation in Dublin or Ireland, call us on 087 615 9429 or send us a message here.
Attic Stairs and Flooring
An attic stairs can open up one of the forgotten areas in your home, adding a stairs can make your attic an easy to access storage area. The extra storage can free up space by allowing you to store your suitcase, boxes of old toys and Christmas decorations. We can also install attic flooring, creating a suitable storage solution from the unused area in your home.
For more information on adding an attic stairs or flooring, call us on 087 615 9429 or send us a message here.