Attic Conversions Specialists Dublin
With our Attic Conversion services, we can help you get the most out of your attic. We are based in blanchardstown which allows us to serve the whole of Dublin and surrounding counties.
Attic conversions are great and can be used for adding an extra bedroom, a home gym, a movie theatre room, a study room, an office space or just a relaxing space.
Check out our video of a recent home and attic conversion project.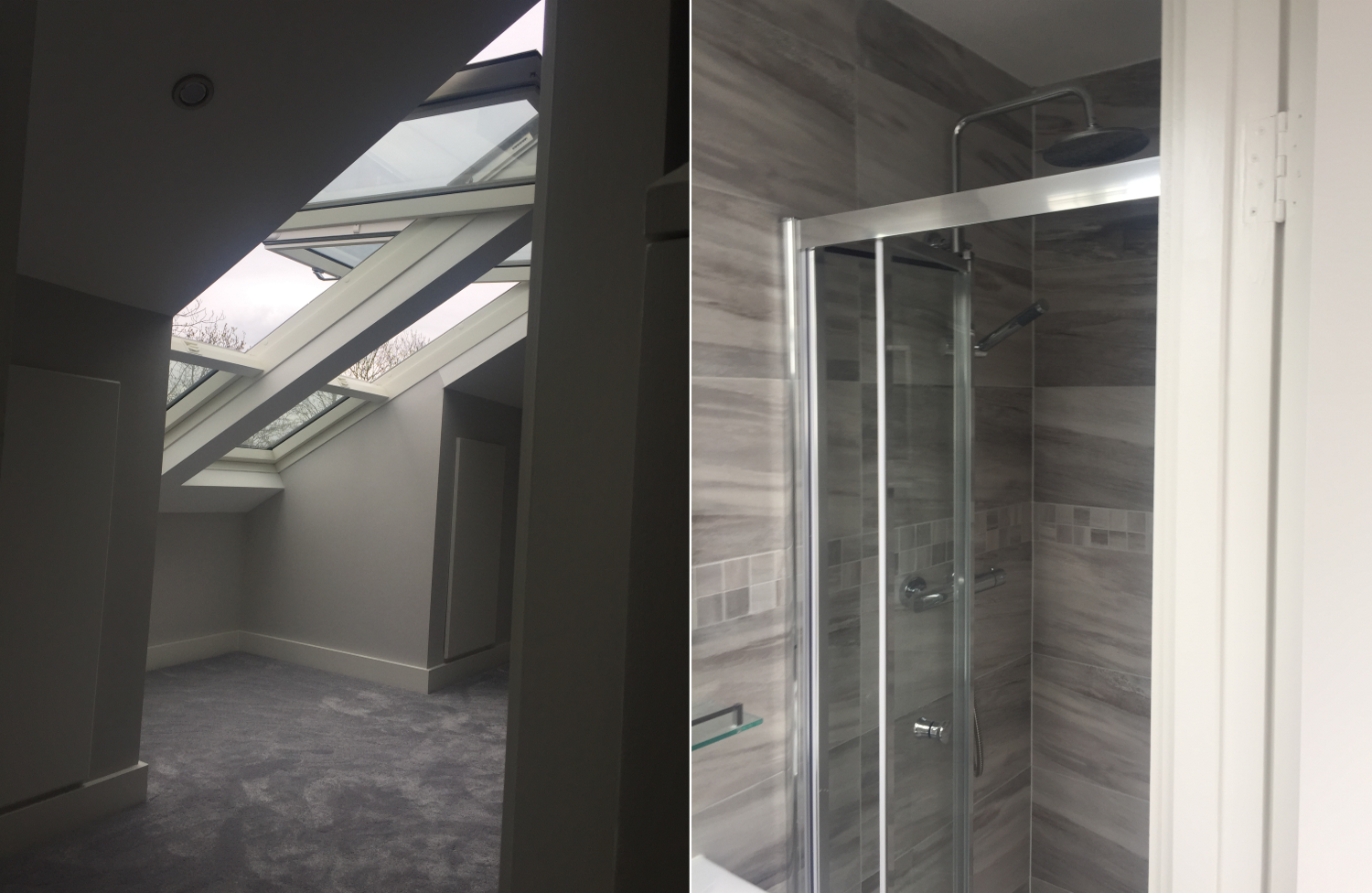 Check out our videos of some of our recent Attic Conversion project
Having work done on your attic can add value to your home, whether it be a full attic conversion with an en-suite bathroom or just an attic stairs and flooring. We can also help you to upgrade your current attic with an en-suite bathroom, attic stairs or just adding better insulation.

If you would like to chat about your attic conversion ideas, call us on 087 615 9429 or send us a message here. We are always more than happy to guide people through their attic conversion options.
Attic Insulation
Attic insulation is one of the most important things you can do for both adding value to your home and saving money. A good attic insulation will stop heat from escaping and will also reduce your fuel costs year after year. Having a home with an energy rating of A+ or higher can increase a home's sale price by 10%.
For more information on your attic insulation in Dublin or Ireland, call us on 087 615 9429 or send us a message here.
Attic Stairs and Flooring
An attic stairs can open up one of the forgotten areas in your home, adding a stairs can make your attic an easy to access storage area. The extra storage can free up space by allowing you to store your suitcase, boxes of old toys and Christmas decorations. We can also install attic flooring, creating a suitable storage solution from the unused area in your home.
For more information on adding an attic stairs or flooring, call us on 087 615 9429 or send us a message here.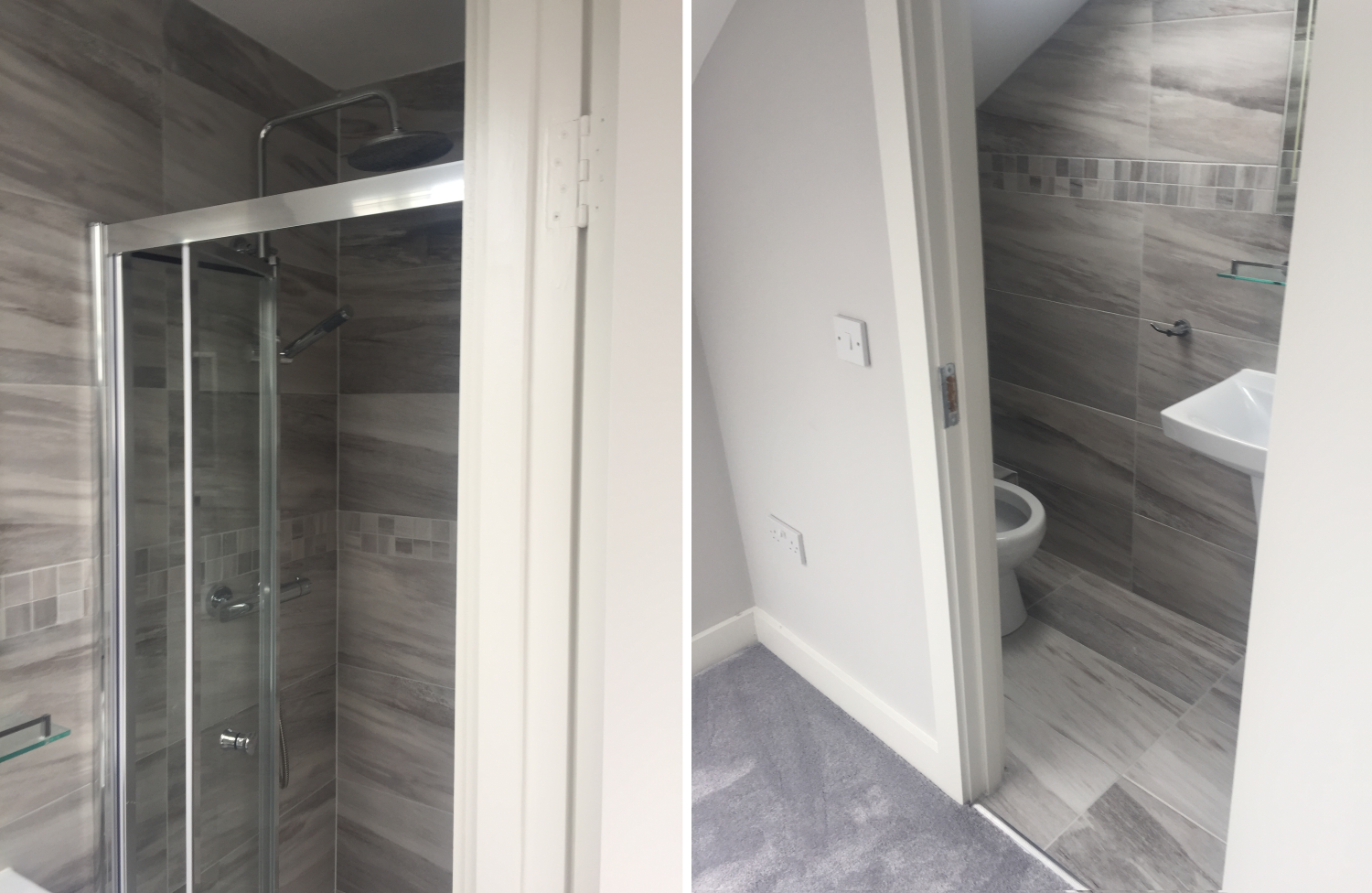 Google Reviews - Satisfied Customer
Samantha O'Neill

GM carpentry recently completed my Attic Conversion. They are a really good company and I felt very comfortable with the work they did and they way they did it. Ken and Glen and Gareth did an amazing job of getting the work done without really disturbing me. They were tidy, punctual and I was really happy with the quality of their work. I would have no issues recommending them if you are considering an attic conversion. I'm overall a very happy customer. Thanks Guys :)
Rebecca Murphy

Gareth, Ken and the team have just finished our attic conversion and... it is fabulous! I cannot recommend them enough for their professionalism and perfectionism. It's better than I could ever have imagined. Also, we miss having their happy faces around each morning! Hope they call back soon for a cup of coffee :)
Anbuchezhian B

We just got our attic converted by Gareth and his team. Amazing experience it was! Gareth planned the tasks with utmost precision and accuracy. His employees Ken and Glen are highly talented and finished the work perfectly. They were punctual every day during the whole period. Highly satisfied with Gareth, Ken and Glen's professionalism. Appreciate you guys!
Danielle Sutton

Would highly recommend Gareth and his team for the work they have done. Work was finished to a high standard at a reasonable cost.
xiyang Cheng

Just got my attic converted, have to say, top quality job and services, big and small things, from start to finish, everything is perfect, the attic turns out to be 5stars, very satisfied, highly recommended! Thanks Gareth, top professional job.
Simon Osborne

Gareth and his team of lads are outstanding trades men who take complete pride and passion in the work that they do. We just got our attic done by GM Carpentry and Construction and they did an outstanding job on it. Gareth, Ken, Vasile, Glen, Graham (plumber) and Brian (Electrician), they are all outstanding, polite, friendly lads, which is extremely hard to find these days and it makes such a difference in the work been done. They would go the extra mile to get things done right in the first place rather than having to come back to it a second or third time. You would always be involved with the job and be contributing with the job rather than someone just doing it and saying that's where it has to go, your own input would be valued highly with GM Carpentry and Construction. I would highly recommend GM Carpentry and Construction for the high spec craftmanship friendliness, politeness and all the other top qualities that they have.
More Living Burger

Gareth & Ken installed a new laminate floor and worktop in my kitchen. I was very happy with the work & their fantastic work ethic that I asked them to take on the mammoth task of installing wood paneling in my hall. To say I was delighted with the work is an understatement. Absolutely transformed my dull hallway. Absolutely delighted with all the work but the paneling was their pièce de résistance!!!! Will definitely be using the lads again. Thanks guys!!!!
Dympna Woods

Got our attic converted by GM carpentry construction recently. We were most impressed by the professionalism, efficiency, perfection and speed of this company. Ken and his helper Glenn were very organised and extremely clean, tidy and honest - no problem with giving them key to our home. Thanks Gareth and your team for a top class job.
Jerry Noble

Our attic converted to an ensuit by gm carpentry best work I ever seen they are the best in the market. Well experienced and friendly. 110%satisfied.
Previous
Next